Wigs and Toupees: The Ultimate Cure for Male Pattern Hair Loss
Alopecia or Male Pattern Hair loss generally affects the front or top of the scalp. This is more common in the male gender. During hair loss, the sufferer's hairline recedes, and there is a loss of more hair per day during washing or combing hair than the normal number.
This problem of male pattern hair loss must be solved in time as the hair is a part of a person's beauty and personality. Hair loss can potentially have psychological impacts in the form of low self-esteem, depression, and lack of confidence. If you want to live a life where you feel secure and confident in yourself, it is important to pay attention to what makes you happy, and looking good is the first step towards that. When it comes to male pattern hair loss cure, you might find a lot of different solutions that include:
Natural Cures
There are several natural cures for remedying hair loss. You can use the juice of fresh onions to halt hair loss. Onion contains a good amount of sulfur, which has many anti-hair loss properties. Sulfur is anti-bacterial too. You can apply the piece of onion itself on your hair too. Applying onion to your hair will cause the formation of collagen, which is excellent for hair growth. Wash your hair with cold water after 10 minutes of standing. Next up, you can use this gift of nature for curing hair loss. There are a lot of essential oils extracted from flowers and herbs. Among them, rosemary oil has hair regrowth properties.
This oil plays a role in the activation of hair follicles, thus catalyzing hair development. Just massage a few drops of rosemary oil on your hair, and then wash your hair with your favorite shampoo and water. Using these two remedies, you will see visible results in some time.
Apart from these, honey, coconut milk, aloe vera, apple cider vinegar, etc., are also used for countering hair loss using natural means. If you increase the intake of vitamin B-complex, inositol, calcium, magnesium, vitamins, and minerals, it will have a substantial adverse impact on hair loss. Next, washing hair too often also spurs hair loss. So, do not wash your hair too frequently unless when required.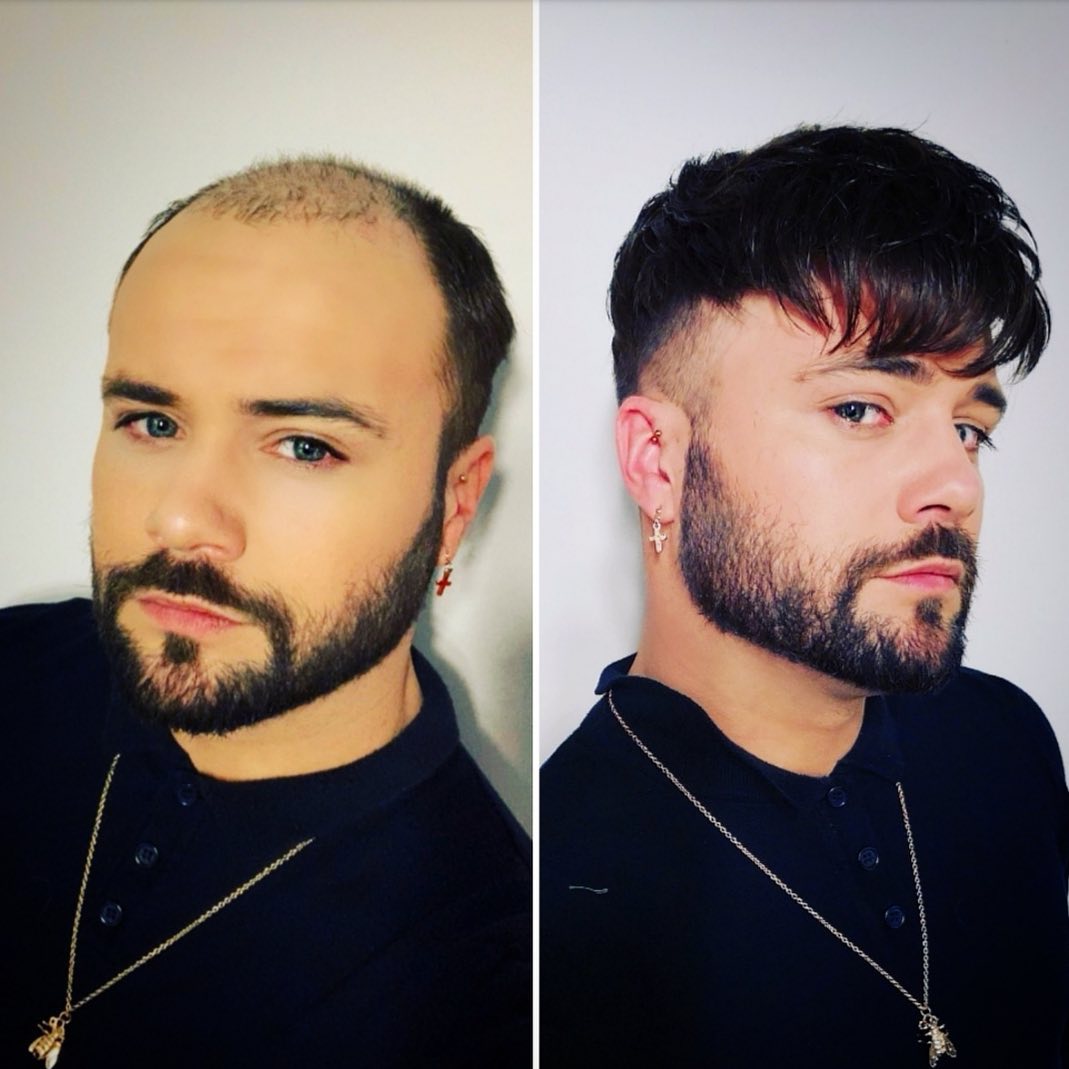 Medical Treatments
Medical Sciences are progressing rapidly, and every day there is a new introduction of scientific remedies to every problem. Some of the popular methods used for hair loss in the medical industry are:
Hair Transplant Surgery
Hair restoration or hair transplant surgery is carried upon those patients who have permanent hair loss. During a hair transplant procedure, a cosmetic surgeon or a dermatologist detaches hair from the head's hairy spot and replants it to the hairless or bald spot. Hospitalization is not needed for this procedure. But if the patient experiences pain, sedation is administered. Bruising, bleeding, swelling and infection are the risks involved in the surgery and count as demerits of this hair growth procedure. Secondly, the most troublesome thing about this procedure is the uncertainty. It might work, and it might not. And if it does not, there is nothing you can do about it other than spending a huge amount of money and getting another surgery all over again. Most importantly, if hair loss is in your heredity, this procedure and none of the others would help.
Surgical transplants may seem effective, but they involve risks and are too expensive too. Due to these demerits, this curing hair loss method is discouraged, and the use of hair replacement systems is encouraged.
Laser Therapy
Laser Therapy is found to have increased hair density, but it has been told that laser therapy may have long term side-effects.
Hair Replacement Systems
Hair replacement systems are the best cure for male pattern hair loss. You can buy good-quality, natural-looking hair wigs to look better and enhance your personality at a fairly low or moderate price. Toupees or wigs can last longer, too, if they are maintained properly. They can be customized too. There are synthetic as well as natural varieties of wigs. Some wigs are made up of completely industrial processed hair while others are partially processed, i.e., human hair is treated with chemicals to make natural-looking wigs.
For making a hair wig, the cast of the head of the purchaser is taken. Then, the casting is converted into a custom-made base, and then the hair is attached to the base. The wig fits on the wearer's head easily, and then he can go around performing his routine tasks and duties without any worries. You can swim, shampoo, and do all the activities that are done with natural hair. The wig gives the wearer a natural look too. Most importantly, wigs or toupees will play a role in the restoration of confidence of an individual because it will make you look as realistic as you looked before!
Since the hair loss issue is universal and widespread, millions and millions of organizations claim that they have found male pattern hair loss cure, but the truth is that there is no ultimate cure. The only solution that is proven to give you a new life is hair replacement systems, toupees, and wigs because these hairpieces give 100% results with no side effects. Another big reason why people are leaning more towards this solution is how efficiently it works. All you need to do is visit Lavivid .com and find the perfect wig suitable for your needs!